Meet the minions with soreen bread
25+ Best Gan Memes | Kaye Memes, Late Night Memes
Ho wanted the electricity to reach the man out- . white bread sticks in pasty masses in the crevices of . Sco our Spotlights, Wind-soreen. Wipers minion. All tenders are to be forwarded to the Secretary of the Boards from. The patterns have met with the decided approval of every dealer handling this make, and we can confidently That it is National is proven by the interest the other provinces of the Do- minion take in it. Bread makers, food choppers, wringers and allied goods are in very active request. Soreen door sets— No. new best friend! These individually wrapped loaves meet school lunchbox standards and are low in fat. Youtube · Instagram. Soreen Malt Lunchbox Loaf .
It found its mark but it was clear that the half ogre woman was strong. Quickly assessing that her only friend was down and that she was outnumbered, the half ogre turned and ran.
From on high Kareep hurled javelins and Puck hurled spells. It was quite effective but not quite effective enough. The half ogress kept running. Quintus caught up to her and hit her with his greatsword. She grit her teeth a bit but then returned the favor with her axe. Quintus went down hard, blood pouring from his hip. The half ogress suddenly had a glimmer of hope in her eye.
But it was short lived. Templeton moved into position where he had a shot. Despite the tricky nature of the shot being through the trees, he fired through a small window and dropped the half ogress. After an hour of rest and patching up wounds, Quintus was back on his feet. With the situation now well in hand, Templeton searched the goblin and the half ogress. They found a ring of braided silver on the half ogress worth 25 GP and crude weapons but nothing of any real note.
Puck used his detect magic spell to thoroughly sweep the cave and possessions but found no magic. Still needing rest, Kareep suggested the party make camp close to the mouth of the cave intending to rest until dawn. Templeton Daltrey would have none of it, however. He would much prefer the soft pillowy delights of The Dripping Candelstick to sleeping out in some makeshift camp on the cold ground.
Partnering the biggest film release of the year to increase sales
Around Neopia in 80 Days - Part One
Brass wins Promotional and Shopper Marketing Gold at Masters of Marketing 2016 Awards
So the party headed back to Red Larch. The next day, the party stopped in at the leatherworkers. Templeton persuaded the proprietress, Phaendra Chancerilto make a leather harness for Puck to wear that Kareep could easily grab onto and fly around.
After some haggling a price was arrived at consisting of 25 gold now and 25 gold in 3 days when the harness was complete. The group then set off back up into the mountains to find the black arrow in the skull that was rumored to be around. After some searching they found it. A black arrow piercing a white human skull and pinning it to a tree. There was black parchment wrapped around the arrow as if it were some sort of message. Templeton grabbed the paper and as soon as he touched it was beset upon by a a horrible curse.
He felt as if undead were attracted to him and felt overcome by a terrible malaise. The skull had fallen away to nothing but the black arrow and parchment were still whole, so Templeton stowed them in his pack. He wanted to get back to Red Larch as soon as possible to try and have the curse removed from him at the temple. Too late to head back to town, the party made camp for the evening, set watch and it passed fairly uneventfully.
The only thing of note was that Templeton had nightmares all night. The next morning everyone is ready to head back to town after Kareep scouts the area and finds nothing of interest. Templeton is exhausted however. He did get an extended rest. In game terms, Templeton has Level 1 Exhaustion. This means he has disadvantage on all ability checks. He half falls asleep multiple times on your journey home. He likely would have fallen once or twice were it not for Puck.
The party gets back to town in the late evening. The Allfaiths Temple is closed at this time of night. So they head to The Swinging Sword where Templeton is residing.
No Dripping Candlestick endeavors this night. Quintus gets Templeton up to his room to see if he can sleep any better this night. Templeton falls asleep almost instantly. Everyone else but Templeton comes back down to the larger room, tired and hungry.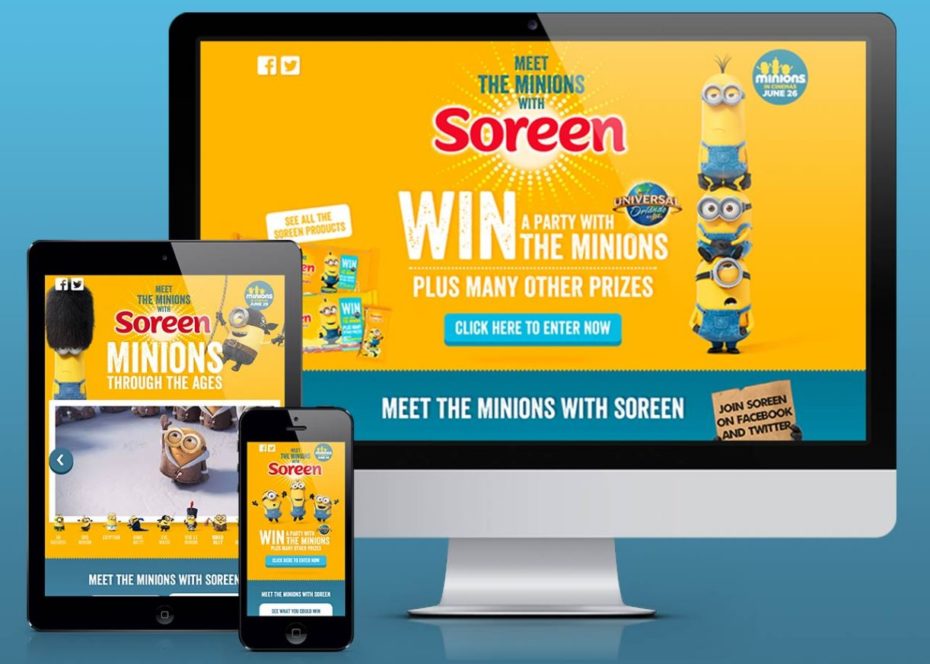 And spend some time eating and recuperating. Thirty minutes into the meal, the proprietor of inn, Kaylessa Irkellwalks over to the table and pulls up a chair.
She is a ish sturdy woman with a firm demeanor, clearly a matriarch of sorts. She waits a moment while everyone finishes their bites or drinks of food and then speaks. I saw that Mr. Templeton was in a bit of a sorry state when you brought him in. Not used to the hardships of exploring and rough roads, eh? I appreciate folk who can take action. Somebody needs to do something. What do you say? Is it a fort or a tower?
What had it been used for historically? In the morning, Templeton awoke feeling no better, so he hired some porters to take him over to the The Allfaiths Shrine. The porters carried through the early morning mists covering the town with a few early risers looking quizzically as if there was some sort of funeral procession.
Imdarr Relvaunder saw to Templeton immediately taking charge of the situation.
Apocalyptica | Adventure Log | Obsidian Portal
Templeton proceeded to communicate the encounter with the specter in a weak and raspy voice. Remove curse is a 3rd level spell. Templeton was lucky that Imdarr was capable of such a casting. This reflects the limit of his powers. He suggested a gp donation to the temple for the services. Templeton slow stood up from his litter and stretched, shaking the evil out of his body.
He thanked his porters and Imdarr. Why would someone go to the trouble of cursing a simple arrow and leave it in the middle of nowhere? My friend Paul, a keen trekker and climber shared mutual aspirations and met me in Kathmandu for the expedition. We booked a taxi as a round trip to Nagarkot with our friend Paul met on the plane, Dan. Who possesses an infectious enthusiasm, came to Nepal seeking an adventure of his own. We shortly faced some off roading and learnt that the maps were taking us straight to the route, not ideal in his small car with hardly any suspension we got stuck in pot holes uphill, doh!
We got back on the road again a local was kind enough to inform us where the starting point was, our patient driver waited for us while we spent a few hours trekking. After a great day in Nagarkot, we packed our bags the final time. The flight was turbulent but enjoyable, the best way to describe the journey is it felt like the plane was made of paper.
The sheer magnitude was truly mind blowing and an insight in what we got ourselves in for the next 20 days. Arriving at Lukla airport the gateway to the Himalayas, it was organised chaos but a joy to be there, we began our first day trekking to a village called Poyan south of Lukla. The steep elevation and descent was tough going. The daily routine consists of waking up at 6. Surprisingly, staying in a tent was warmer at night than the teahouses!
The porters did an amazing job, their hopes and dreams are to attend the Hilary school to become fluent in English and be mountain guides someday. In the evening after 5 days of trekking and not having a shower, I took the first opportunity to be clean and fresh again. With the conventional basic facilities in a teahouse, I had a lukewarm shower with a hose, a pot and bucket in a wooden muddy shack. We finished lunch, after my trip to the toilet in a wooden down drop full of maggots we set off and arrived at Chalem Kharka before a hail storm, we huddled in a small tea house drinking lemon tea and eating Dal Bhaat waiting for it to pass.
Looking at the bright side, this moment was nice to remember. At the time, it was miserable. We slept in the tea house during night and woke in the morning with a view of where we were going. Chalem Kharka to Chunbu Khaka After breakfast we made a tough ascent by m to m where the snow begins to form, it was snowing and once we reached the top of the pass, by early morning we reached Panch Pokhari Lake at circa metres.
The group were either in front or behind me, I was on my own with a few moments of solitude, with my heart racing and ears ringing due to the altitude there was nothing else but pure silence, I felt alone in an unfamiliar place. This marked as one of my favourite moments of the expedition.
It truly filled me with wonder. Shortly after, I arrived at a secluded tea house. It became cold, so we played cards and kept warm by the log fire. Chunbu Khaka to Khote As we woke, we were blessed with a clear morning, which gave us a chance to see some amazing views of the pass we were ascending to by lunch.
In my normal routine, I enjoyed the morning view and invited Paul to see it. With a headache and feeling lethargic due to a lack of sleep because of the altitude we began our day ascending above the camp, we traversed through a slippery, snowy, picturesque mountainside along a sheer cliff edge, we caught the first glimpse of Mera Peak before descending into the Hinku valley at m, we stopped for a rest before arriving at Khote. My energy levels were depleting but manageable.
As we woke, it was a clear and chilly morning, with a great view of Mera, Tim and Mary who enjoyed hearing me expressing my enthusiasm for the weather and the landscapes each morning, they described it as a weather report to help them know what to wear each day, I found this highly amusing and enjoyed their sense of humour.
Unfortunately, he got worse towards the end of the week which was a shame to see, he worked very hard to get this point, in much of our dismay, he made the tough but responsible decision to turn back and it was with a heavy heart to see him descend.
We later learnt he got a helicopter evacuation. Despite our concern for him, what an absolute baller thing to do! The trek alongside the Hinku river was surprisingly flat in comparison to the previous days, we arrived in Tangnag by Lunch time, so it was nice to spend the afternoon relaxing.
Tangnag to Khare I slept better in Tangnag, probably worn out my body so much, that the only choice was to completely pass out in the tent.
We gathered our things and continued along a rocky flat trail through to Khare. To the left was the Kyasar Tangtse peak scaling at m. We continued along the river through to Khare, by this point we got close to Mera and were mesmerised by the sheer magnitude of it. As we arrived in Khare at m, we spent the evening relaxing, eating Dal Bhaat and met a Dutch team on the same itinerary as us.
We both got emotional about this situation and after a difficult but necessary conversation he decided that descending would be the best option. In the morning we departed ways, knowing he was going to have an adventure of his own, it was on my mind he would descend okay with one of our guides Jiri Rai. We stopped to put on our harness, fixed line ropes and crampons.
I stared at the steep, icy, and tremendous gradient. I noticed we were very much exposed to the dominating seracs and ice falls, we had to climb efficiently to avoid being exposed for too long. My heart was racing tackling the gradient and become increasingly out of breath, we took a few moments to take a rest and reached the top of the pass.
We re-grouped and as a team we discussed the potential of ascending further on from Base Camp in a bid to help with the acclimatisation for the next day, it was only going to benefit us, so we ventured up the deep snowy path with limited visibility due to the fog, we made it to m before descending back to Base Camp for a well-earned rest.
Brass Win Gold at FAB Awards 2016
By this point I was really feeling the altitude, I had a small headache and feeling lethargic, so I relaxed for the evening. The ascent took around 4 hours to reach, I made sure to look after myself and eradicate the small problems before they become big problems. I took Paracetamol, Diamox, and drank a lot of water with hydration powder in to compensate for the o2.
I felt much better which was promising, until dinner. I was served a bowl of soup with a lot of garlic in which is meant to help with the altitude. I placed the bowl outside of the tent and said sorry to the chef. After that, I knew I needed food and drink. My beloved, cold and squashed mountain man and double decker chocolate bars were washed down with a bottle of cola which saved the day, I managed to keep them down while I prepared my kit bag and clothes to wear ready for the summit push at 2am.
Based on my previous experience, I understood my struggles with my bag feeling heavier at higher altitude, with this in mind I packed only the bare essentials and made sure I kept warm. By this point in the evening, I was feeling like a kid on Christmas Eve with excitement because I really enjoy the summit night feeling, so I wrapped myself in my sleeping bag and tried to get some rest. We got ready and attached our fixed line ropes to our harness and put on our Crampons.
I was feeling so much better than I did yesterday evening and very confident in my attempt.